Jonas Reingold wrote:
News from Reingold Records 2016

Hey Everybody!!!

It´s been quite silent from my end lately but that doesnt mean that I´ve not been doing stuff. I moved the whole business down to Austria and I´ve been constantly working on new things.
Let me tell you a little about whats in the pipeline:

March 25th 2016: The Syn "Trustworks" feat. Moon Safari produced by Jonas Reingold

May 5th: The Fringe, new cd from Jonas Reingold, Nick D Virgillio and Randy Mc Stine. We will have a big release party at Rosfest US in May, go there and get a smile
and a record from me.

July 26th: Karmakanic will release a new CD and I´m still working on the title for the disc.

I also have participated in a recording that will go big, some serious big names on that one but I can´t reveal anything yet, but you will be the first to know when I can tell.

You can pre order the Syn Trustworks here at Reingold Records and get a signed copy by yours truly and Steve Nardelli

TRUSTWORKS is the long awaited new studio album from THE SYN

TRUSTWORKS was created in collaboration with the Swedish progressive rock group Moon Safari

TRUSTWORKS will be released on CD and Digital worldwide on March 25th, 2016 Legendary 1960's beat prog pioneers The Syn has included a number of iconic alumni with links
to the foundations of progressive rock music. Since the heyday of the late 1960s, Syn lineups have included Yes greats Chris Squire, Peter Banks and Alan White as well as
Francis Dunnery and Tom Brislin.

TRACKLISTING
1. What If...
2. Trustworks
3. Revolution Now
4. This World Of Ours
5. Something That I Said
6. Never Too Late
7. Lucifer Hesitating
8. The Wheel
9. Seventh Day of Seven

All Tracks Written By: Steve Nardelli/Jonas Reingold/Moon Safari

Musicians:
Steve Nardelli - Lead Vocals
Simon Åkesson - Vocals, Piano, Organ, Accordion, Moog, Pads and Mellotron
Petter Sandström - Vocals, Acoustic Guitar, Scissors
Pontus Åkesson - Vocals, Electric Guitar, Sitar
Johan Westerlund - Vocals, Bass Guitar
Tobias Lundgren - Vocals, Drums
Jonas Reingold - Additional Guitars, Bass and Keyboards
Produced and Arranged By: Jonas Reingold, Moon Safari & Steve Nardelli
Engineered & Mixed By: Jonas Reingold at Reingold Studios, Vienna
Mastered By: Jeremy Paul Carroll, Precision Mastering, UK, Cropredy

Recorded At: Mullberget Studios & Black Moon Studios in Skelleftea, Sweden
and Reingold Studios, Vienna


The Syn "Trustworks" Pre Order Now!!!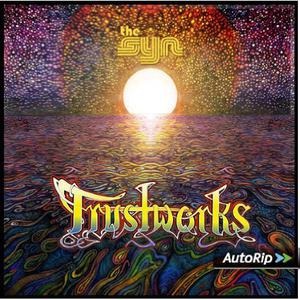 Get a signed copy. To be released 25th of March €14.95

Prices excl. VAT


I hope to see as many of you as I can in 2016. Come to a show, support our music by buying directly from us. Feel the love and keep your spirits on a higher ground.

Love

Jonas Reingold