Thanks for checking this new prog rock band!

BELUGA is a Progressive Rock band. The same kind of rock that motivated thousands of avid brains to join a musical movement that enclosed everything. That undefined rock, with no boundaries or limits. That rock that laughed at the world and at itself, a delicious caricature of music.

BELUGA gathers influences from bands like Van Der Graaf Generator, Gentle Giant or King Crimson. It filters them through a Mr. Bungle strainer and performs in an imaginary Cirque Du Soleil. The result can't be more unpredictable. Nothing is what it seems and nothing looks like nothing.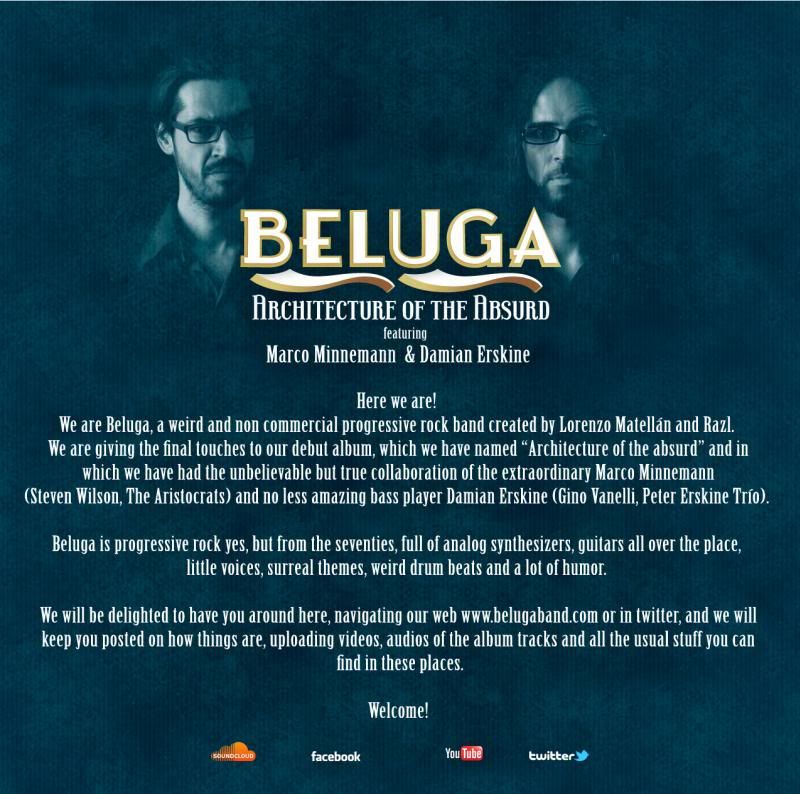 You can follow them @

www.belugaband.com

...and listen to the album preview

https://soundcloud.com/belugaprogrock

Thanks again!